These Are All Of The 90's Toys That Are Worth A Lot Of Money Today!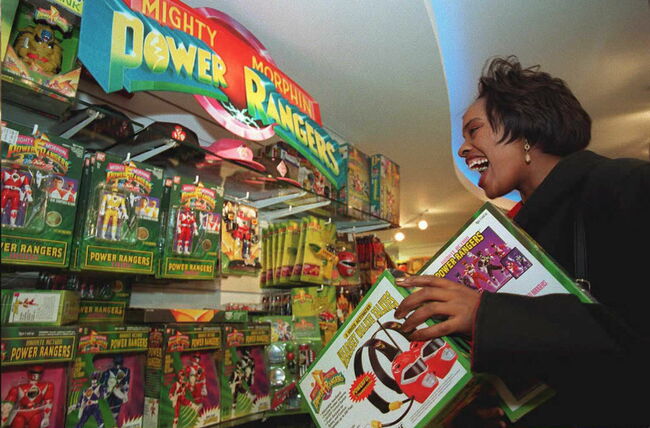 When you raise kids in the '90s, you'll remember all of the classic toys like a Furby, Polly Pockets, Legos, Beanie Babies and so much more! Once your kids got big, some people donated all of these toys and others put them in storage. If you're one of those people that put it in storage get ready to start rummaging through it because these toys are worth a lot of money today!
Here's a list of 50 things from the '90s that can get you a lot of money!
Original Furby
Old "Harry Potter" Books
Playmobile Toys
Peace Beanie Baby
Claud the Crab Beanie Baby
Princess Di Bear Beanie Baby
Bubbles Beanie Baby
Patti the Platypus Beanie Baby
Pogs
Jurrassic Park Toys
Jeweled Splendor Barbie
Pink Splendor Barbie
Polly Pockets
Polly Pocket Pencil Case
Spice Cam
Holographic Shadowless First Edition Charizard
Promotional Kangaskhan
1995 Charizard Holofoil
Black Lotus Magic Card
Timetwister Magic Card
Baby All Gone
Masters of the Universe Dolls
Old Atari Games
Gremlins 2 Gizmo Doll
Lite Brite
Original Digimon
Goosebumps Board Game
It From The Pit
Zelda Mini Nintendo Classic
Smurfs Mini Nintendo Classic
Molly American Girl Doll
Samantha American Girl Doll
Garbage Pail Kids Cards
Baseball Cards
LEGO C3PO
Little Samson
Panic Restaurant
Amazing Tater
Home Alone 2 Talkboy
Disney VHS Tapes
Vintage Super Soaker
Bop-It
Little Mermain Burger King Cups
Hot Wheels Funny Car
The New Mutants
Bone
Keyword
Omega Supreme Transformer
McDonald's Changeables
McDonald's Halloween Happy Meal
Photo Credit: Getty Images

Valentine In The Morning
Valentine In The Morning Show is on air from 5am-10am. Valentine, Jill and Kevin Manno are the morning show.