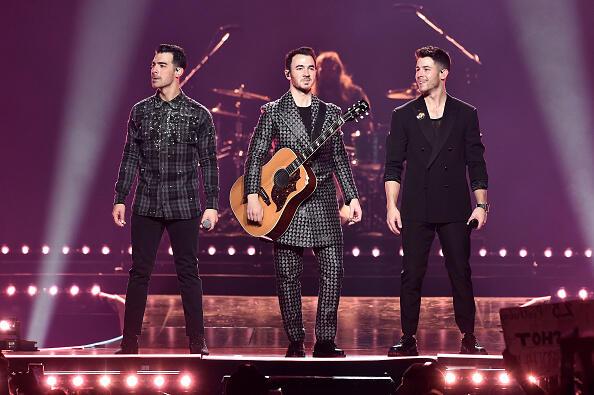 @gettyimages
7:35P EAST COAST - UPDATE! NEW INFO FROM THE LIST!
The KENNEDY CENTER HONORS are going down on SUNDAY in DC... and sources close to the event say the list of actors, artists and performers who will be on hand at the event is pretty star-studded... as usual!
In fact, the JONAS BROTHERS will be on hand to honor EARTH WIND and FIRE who are among this year's honorees. The BROS, who are in the midst of their HAPPINESS BEGINS TOUR, will play in Dallas, Texas on Friday; Austin, Texas on Saturday and then, will jet to DC to be a part of the big day on Sunday.
Word on the street has it that the BROS will perform Boogie Wonderland and SEPTEMBER in tribute to the legendary honorees!
Sally Field, Linda Ronstadt, Michael Tilson Thomas and Sesame Street are also members of this year's class of honorees. Rumors abound about other artists and celebrities who will be on hand to pay tribute to this year's class, however, sources who have seen THE LIST® haven't given us the green-light to spill ALL of the tea just yet!
Click here to learn all about the Kennedy Center Honors. Oh - and you should also support the KENCEN if you can, too. What they do over there is amazing...
More to come! Refresh this space often... and if you are in the DC area this weekend, the Celebrity Spotting should be ON AND POPPIN this weekend near the Kennedy Center!
HT: @dccelebrity Mark Wilkins