Taylor Swift's 'Lover' Album Presale Numbers Revealed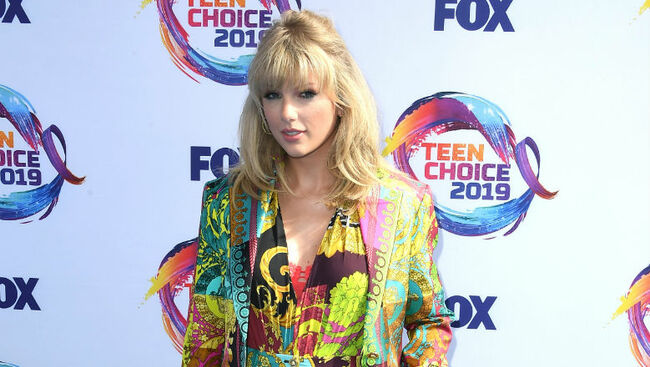 Taylor Swift's upcoming album, Lover, is scheduled to drop on Friday (August 23), but the set is already creating a commotion on the sales end.
As per Variety, Republic Records executive Monte Lipman has revealed that the 29-year-old pop titan's new album has already nabbed nearly one million pre-sale orders. "The anticipation of this album is extraordinary, with pre-sales quickly approaching one million copies globally," he told outlet. Swift's 2017 LP, reputation, was the last album to sell a million copies in the United States in its opening week, so it's only natural that Swifties are hoping that the upcoming LP does the same. Lover marks her first release since signing with Republic.
If you want even more from Swift, make sure you tune into the iHeartRadio Lover Album Release Party and Secret Session on August 23, where fans can hear exclusive never-before-heard audio from the singer's international listening parties, including all of the details behind each of the album's 18 songs. Fans can also tune in to hear Taylor talk about all things Lover on Friday at 8pm ET on iHeartRadio Pop, Hot AC and AC stations, as well as on Taylor Swift: Lover Radio on the iHeartRadio app. And in case you missed anything, Swifties can hear the special on Taylor Swift: Lover Radio every 30 minutes, all weekend long.