Halsey, The Martinez Brothers Lead DKNY Fall Ad Campaign: See The Promos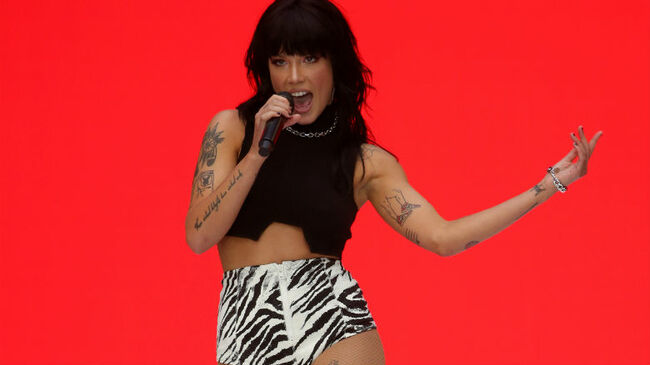 DKNY has recruited Halsey and the Martinez Brothers for their 30th anniversary fall campaign.
In new promo videos for the campaign, which were shared on Monday (August 19), the acts rock select pieces from the clothing line's fall 2019 collection. You can expect to see them take their endorsement for the brand to the runway when they perform at DKNY's birthday party in September during New York Fashion Week.
In a statement for the campaign, Halsey spoke about how the brand shares a strong tie with her home life. "DKNY is the spirit of New York. It's diversity and drive. It's hard work and a pinch of destiny. They say if a bee strays too far from its hive, it will die. DKNY keeps my home in my heart, and the magic in my mind. It's an honor to be a part of their 30th birthday," she said in a statement.
Meanwhile, the DJ duo also spoke about their origins and how happy they are to continue to tell the New York story. "We were born and raised in the Bronx. We are blessed to have found our passion through music. It's taken us to the far corners of the world, and along the way we have met so many people and have had the craziest adventures," the pair said. "At the end of it all though, New York is our home. It made us who we are and is with us always, wherever we may be. You can hear it in the music we play and how we talk, and see it in the way we dress. That's why this partnership with DKNY is so natural and makes perfect sense for us. Excited to be a part of their family and continue to tell this New York story."